Abstrazer: abstract generator
Adv
Free online abstract maker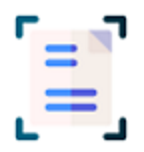 Abstrazer is the free app to generate an automatic abstract of an article or web page. To obtain the abstract of an article or a thesis, simply enter/paste the text of the article or the address of the web page where it is published and select the language (in addition to English, it supports texts and websites in: German, French, Spanish, Italian, Russian, Arabic, Chinese and many other languages). You will immediately get an extract of the processed text with the most semantically relevant sentences.
Features
| | |
| --- | --- |
| 🔝 AI Powered | Sums up text with Top AI |
| 📌 Locations | Detection of the most relevant geographical areas and towns in the text |
| 🌐 Multilingual | 20 Supported Languages |
| 💲 Price | 100% Free |
| 🔒 Privacy | All the processed contents is not stored or shared with anyone. We value your privacy. |
| 📈 Relevance trends | Graphically discover the most salient points of a text |
| 💗 Sentiment | Tone analysis of opinions |
| 📝 Spell checker | online powerfull spell checker |
| 📐 Summary length | Select your preferred summary length |
Changelog
Feb/23 28
The morphological and grammatical analysis algorithms of Summazer and Abstrazer were improved with the addition of the accuracy index of the extrapolated sentences; relevant but less accurate sentences are highlighted in grey.
Jan/23 28
Summazer highlights the list of the most relevant locations in the elaborated text
Dec/22 18
The NelSenso.Net apps now also support the Brasilian language (pt-BR)!
Dec/22 15
Sentiment Analysis is available in the [Sentiment] tab of Summazer!
Oct/22 11
Chinese version released (Simplified Chinese), from today you can also summarise in 简体中文 ! ;)
Apr/22 5
Released NelSenso.Net App support for Hindi language ( हिन्दी )
Feb/22 20
NelSenso.Net apps now support the Greek language (Ελληνικά)!
Jan/22 5
NelSenso.Net apps now support the American language (en-US)!