IRezer: keywords online
Advertisement
Free keywords and key sentences extractor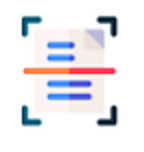 the web application for the automatic extraction of the keywords (tags) and the most salient sentences contained in a plain-text or web page. To extract keywords and keyphrases from a text/hipertext, therefore, enter the text or the page URL, select the language (supports texts and websites in: English, German, Spanish, Italian, Russian, Arabic and many other languages) and the desired granularity. You will immediately get the tables of keywords and the most important phrases with its saliency score. It can order the results by saliency score or reading order.
Changelog
Jan/23 28
Summazer highlights the list of the most relevant locations in the elaborated text
Dec/22 18
The NelSenso.Net apps now also support the Brasilian language (pt-BR)!
Dec/22 15
Sentiment Analysis is available in the [Sentiment] tab of Summazer!
Oct/22 11
Chinese version released (Simplified Chinese), from today you can also summarise in 简体中文 ! ;)
Apr/22 5
Released NelSenso.Net App support for Hindi language ( हिन्दी )
Feb/22 20
NelSenso.Net apps now support the Greek language (Ελληνικά)!
Jan/22 5
NelSenso.Net apps now support the American language (en-US)!