Free online summarization tool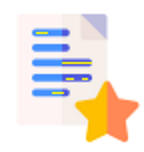 Summazer is the free app for summarising a text or a web page by highlighting the sentences with the highest information content. "Summazering" a text is very simple: just enter or paste the text or the address of the page, select the language (in addition to English it supports texts in: German, Spanish, French, Italian, Russian, Arabic, Chinese and many other languages) and the desired synthesis percentage. Summazer also performs spell-checking, grammar and morphological analysis to obtain - highlighted - the most important sentences, where the size of the characters is proportional to their semantic relevance.

Summazer: summary generator in French
Feedback
Abstrazer: Could be better if cluster by sentence.
Changelog (2022)
Oct 11
Chinese version released (Simplified Chinese), from today you can also summarise in 简体中文 ! ;)
Apr 5
Released NelSenso.Net App support for Hindi language ( हिन्दी )
Feb 20
NelSenso.Net apps now support the Greek language (Ελληνικά)!
Jan 5
NelSenso.Net apps now support the American language (en-US)!